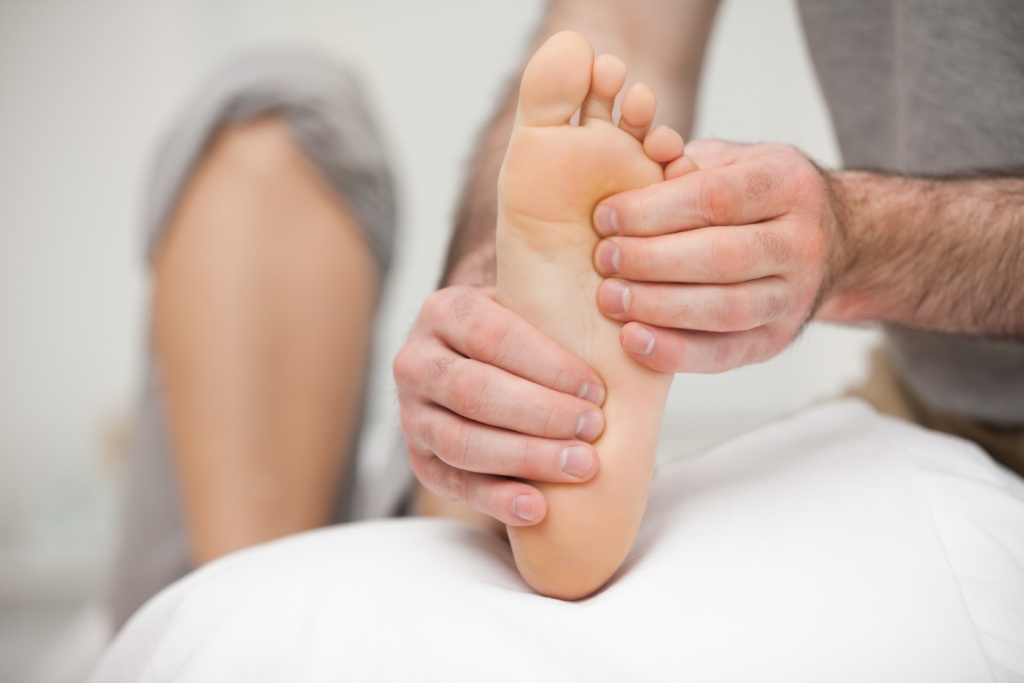 Foot problems are very common with people with diabetes and could lead to serious complications.  Alberta Family Podiatry offers preventative diabetic foot care including regular check ups and diabetic wound care.
People with diabetes are less likely to feel a foot injury, like a cut or blister, and these minor injuries can escalate into major foot complications.  This is because diabetes can cause damage to your nerves (Diabetes Peripheral Neuropathy) and can create poor circulation of blood to the legs and feet (Peripheral Arterial Disease).
This nerve damage can make it difficult to feel an injury to the foot.  Reduced blood flow means that things will take longer to heal and diabetes can also reduce your immune response which hinders the body's ability to fight infection.  Small wounds can become a huge problem if not treated properly.
Getting into a daily foot care routine is the best way to prevent infections and major complications.  The Canadian Diabetes Association has some good tips for creating an at-home foot care kit and routine.
In addition to at-home foot care, patients with diabetes should have their feet checked by a podiatrist at least once or twice a year.  You should also be screened for neuropathy and loss of circulation at this time.  If you experience any of the following conditions or symptoms, you should visit your foot doctor as soon as possible:
– blisters, redness or ulcers
– corns and/or calluses
– warts
– slivers
– swelling, pain or redness in your feet and/or legs
– wounds and sores
– feet are changing shape
– loss of feeling in feet or legs
Diabetic foot care can be complicated.  Please contact Alberta Family Podiatry with any questions, concerns and to book your check-up.